ABOUT US
Qilu Animal Health Products Co., Ltd.
Everyday, our over 1,000 members of teams work the meticulosity in the GMP/APVMA certificated plants, offering all over the world of qualified APIs, Disinfectants, Feed & additives, Injectables, Intramammary Syringes, Oral solutions, Powders (herbal/soluble/premix ) and Vaccines (Living & Inactivated).
Read More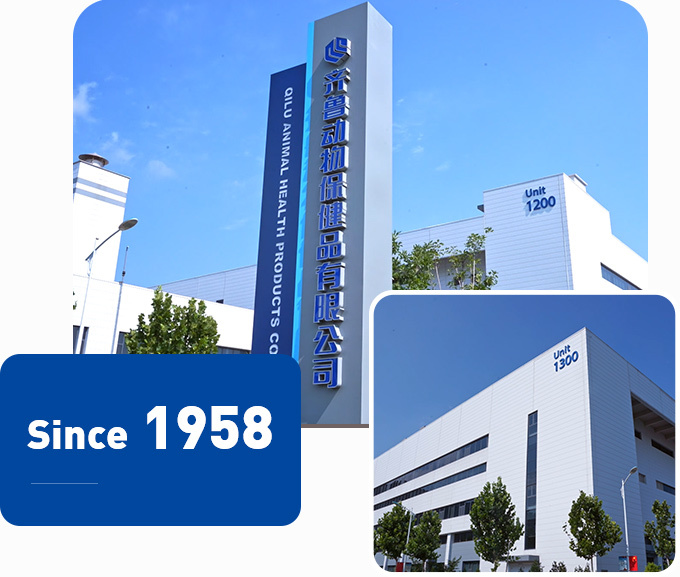 As a manufacturer of know-how, we also offering Contract-Developing & Manufacturing of all series of products. Our strict QA&QC system and professional regulation teams provide the critical advantage for our customers to choose and be confident of.
Read More